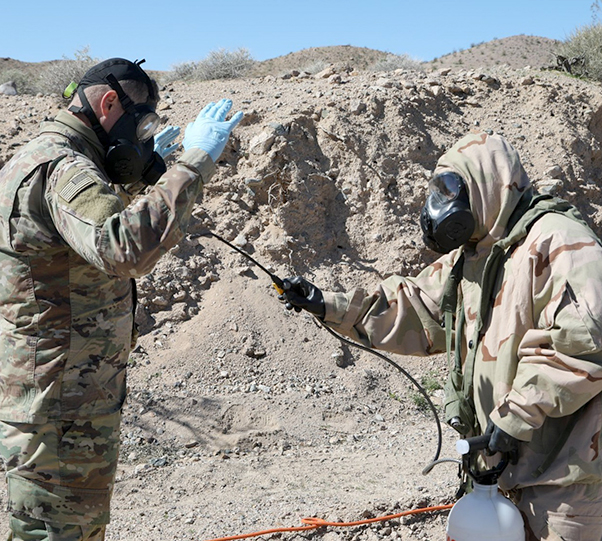 By RG Villhelm
Chlorine Beach
WARNING ORDER TASK FORCE RG
ISSUE DATE: 05/02/2020
ISSUING STATION: SACEUR
ISSUING OFFICIAL: Unknown
COMMANDING OFFICER: Capt. Stabcon

SITUATION
Following the boarding of the Rocinate sisters (3 Cargo ships captured by Pirates) the civilians rescued from one of the operations have given us the details of the Pirate's chemical weapons program. Their thoughts are that with chemical weapons onboard it will not be possible for further assaults. These weapons are being purchased from an Arms dealer in Zargabad. While we do not trust this arms dealer his group is protected by the Americans and must not be shot at.
While Zargabad itself has come along in recent months, it is still rife with disquiet. Our local airfield is now being turned into industrial and residential estates so we are relegated to a quick airfield for the time being.
We have to find the weapons before either the area becomes untenable or the weapons are moved.
We have been granted search powers by the local government
Equipment:

4x Blackhawks

Numerous MRAPS

Rearm/Refuel assets are available
MISSION
----------------------
Operational Plan
As per command
Squad operational intent
Gambler
Look for the containers
Avoid Civilian and Local casualties
Talon
CAS
Reinsert/Resupply
Vegas
Discuss politely the dangers of the chemical weapons with the members of the weapons smugglers. Capture if necessary.
Extract intel for Gambler.
QRF for Gambler if required.
ROE: Hold - A number of civilians carry weapons


COMMAND AND CONTROL
----------------------
Capt.Stabcon will be in direct control of the RG Task Force operation.



Signups are now open and it is mandatory to RSVP or post LOA