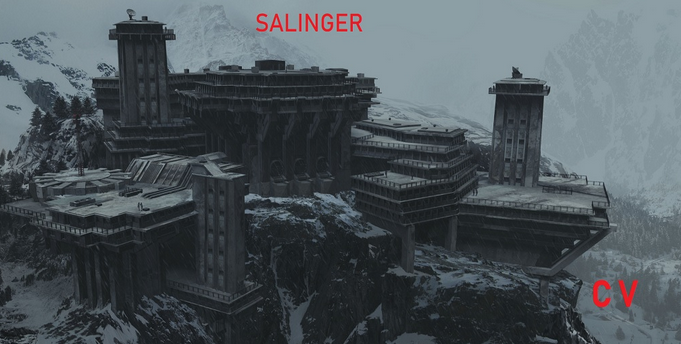 By RG CAESAR
60 PLAYER MAXIMUM
Salinger 1
WARNING ORDER TASK FORCE RG
ISSUE DATE: 26/06/2019
ISSUING STATION: SACEUR
ISSUING OFFICIAL: Unknown
COMMANDING OFFICER: Capt. Stabcon

SITUATION
TFRG has been stood up in respone to a significant ION presence crossing Vidda's northern borner. The force has been tracked by the CIA and Norweigan FSK Operators until the weather prevented further tracking by drone. The ION incursion is clearly illegal and it's assets are a significant threat to the security of the region. RG is to apprehend any ION personnel and shut down their operation, given ION's nature and their acquisition of OTS-21's, we expect an uncompromising reception.
Equipment:
RG will have the following available:
1x Merlin 32

1x Merlin GPMG

2x Yabhon R3 (4x AGM114K)

2x Bulldog GPMG

2x MAN 4x4

4x Landrover FFR Snatch

1x Hercules C4
MISSION
----------------------
Operational Plan
As per command
Squad operational intent
Gambler
Conduct Direct Action (DA) Raid onto ION "Nikita" Complex.

Apprehension of all ION personnel onsite.

Seizure and safe destruction of R&D, OTS-21s, ION paramilitary equipment.
Talon
Aerial observation of Strike Group mission sites.

Battlespace control.

Precision CAS on ION.

Resupply of ground forces.

Insertion and Extraction of Strike Group personnel.

Aerial ISTAR reconaissance of AO and "Nikita" Complex.
Vegas
Liase with FSK personnel.

Raid "Reshala" safehouse for ION intel or personnel.

Sensitive Site Exploitation (SSE) of mission sites
ROE: Tight


COMMAND AND CONTROL
----------------------
Capt.Stabcon will be in direct control of the RG Task Force operation.



Signups are now open and it is mandatory to RSVP or post LOA