@

Andrews

(Mon 18 Jun 18 - 15:17)

Welcome to the Reality Gaming Task Force Anthonysub. View Anthonysub's Profile
@

BilboD

(Mon 18 Jun 18 - 15:42)

Drive By Retribution
@

Andrews

(Mon 18 Jun 18 - 15:54)

Welcome to the Reality Gaming Task Force Grantamaps. View Grantamaps's Profile
@

Andrews

(Mon 18 Jun 18 - 17:35)

Welcome to the Reality Gaming Task Force RidgeSa. View RidgeSa's Profile
@

Andrews

(Mon 18 Jun 18 - 20:46)

Welcome to the Reality Gaming Task Force GalenWall. View GalenWall's Profile
@

Andrews

(Tue 19 Jun 18 - 01:17)

Welcome to the Reality Gaming Task Force Natalinet. View Natalinet's Profile
@

Andrews

(Wed 20 Jun 18 - 04:26)

Welcome to the Reality Gaming Task Force Amarangreks. View Amarangreks's Profile
@

Andrews

(Wed 20 Jun 18 - 12:01)

Welcome to the Reality Gaming Task Force Ronaldfleva. View Ronaldfleva's Profile
@

Villhelm

(Wed 20 Jun 18 - 16:33)

Tonight I complete the set #leadeverysquad (Cutlass you have me tonight)

@

The Icarus

(Wed 20 Jun 18 - 16:34)

Servers down for maintenance.
@

KIMBO-MK-1

(Wed 20 Jun 18 - 20:18)

Nice trainingtonight guys keep up the good coms
@

Obi

(Wed 20 Jun 18 - 20:42)

Agreed!

@

Andrews

(Wed 20 Jun 18 - 21:43)

Welcome to the Reality Gaming Task Force Rez. View Rez's Profile
@

Andrews

(Wed 20 Jun 18 - 21:43)

Welcome to the Reality Gaming Task Force Banjo. View Banjo's Profile
@

Daveo1996

(Thu 21 Jun 18 - 17:02)

Steam Summer Sale RIP to all the wallets and bank accounts out there
@

Obi

(Thu 21 Jun 18 - 17:29)

http://gaben.tv/
@

TEMPLAR

(Thu 21 Jun 18 - 18:00)

Ring Ring
@

AHM

(Thu 21 Jun 18 - 21:35)

Quake Champions free to claim for a limited time on steam!

@

AHM

(Thu 21 Jun 18 - 21:35)

https://store.steamp...uake_Champions/
@

Daveo1996

(Thu 21 Jun 18 - 22:35)

To keep it you have to play atleast 1 match
COMPLETED: D9 PRIZE - Arma 3 DLC Bundle #2 (1 copy) (D9 PRIZE - Arma 3 DLC Bundle #2 (1 copy))
Prize #1: Arma 3 DLC Bundle 2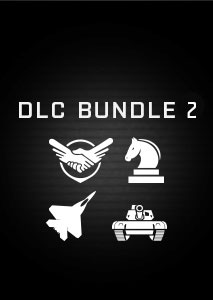 ABOUT THIS CONTENT

Save more than 25% by purchasing the Arma 3 DLC Bundle 2, which includes the upcoming Arma 3 Jets, Arma 3 "Orange" (working title), Arma 3 Tac-Ops, and Arma 3 Tanks DLC!

Includes:

Arma 3 Jets (Available Now!)

Fight in the sky with brand new air-superiority jets and use advanced targeting systems to shoot down the enemy. The Arma 3 Jets DLC will feature three new fighter jets, a new Unmanned Combat Air Vehicle (UCAV), a new Showcase scenario, new Steam Achievements, and more. The Jets DLC will be accompanied by a free platform update introducing a sensor overhaul to enhance targeting, an improved fixed-wing damage model by extending the number of hitpoints and damage effects, dynamic vehicle loadouts, various other jet-related improvements, plus the CVN-83 "USS Freedom" Aircraft Carrier as free bonus content for everyone who owns Arma 3.
Arma 3 "Orange" (working title) (est. Q3 2017*)

While the exact theme of the Arma 3 "Orange" DLC (working title) will be announced at a later date, this upcoming new package will explore an interesting and unique perspective on the battlefield. The Arma 3 "Orange" DLC will include new vehicles, new clothing and gear, new decorative objects, a mini-campaign, Showcase and Challenge scenarios, and more. In terms of size, the "Orange DLC" stands somewhere in between the Arma 3 Karts and Arma 3 Helicopters/Marksmen/Jets/Tanks DLC.
Arma 3 Tac-Ops (est. Q4 2017*)

Plan and execute to successfully accomplish your mission objective in a series of 'tactical operations'. The Arma 3 Tac-Ops DLC will deliver new singleplayer scenarios that focus upon challenging, replayable, and authentic military gameplay - making the best use of Arma 3's sandbox terrain, vehicles, and weapons.
Arma 3 Tanks (est. Q1 2018*)

Following our well-established DLC model, the Arma 3 Tanks DLC will build on the experience of armored combat in Arma 3 by delivering 3 new armored vehicles, new playable content, and more. The package will be accompanied by a free platform update, which will implement new features and improvements related to tracked and armored vehicles.
Raffle Winner
Participants
Member Name
Group
Posts
Last Activity
Enrolled in

Anto

NCO

119

OFFLINE

09 Jun 2018 09:39
30 August 2017 - 11:37

Riott

SPECIAL FORCES

22

OFFLINE

Yesterday, 16:30
28 August 2017 - 17:29

Lokter

SPECIAL FORCES

156

OFFLINE

Yesterday, 22:59
27 August 2017 - 14:20

Stronkie

REGISTERED SOLDIER

8

OFFLINE

26 Aug 2017 20:44
26 August 2017 - 19:32

Sheppard

SPECIAL FORCES

21

OFFLINE

Yesterday, 19:46
26 August 2017 - 18:54

Pterolatypus

TECH STAFF

37

OFFLINE

Yesterday, 15:47
26 August 2017 - 07:49

bone

SPECIAL FORCES

36

OFFLINE

Yesterday, 15:49
26 August 2017 - 07:32

shrap

ENLISTED INFANTRY

11

OFFLINE

18 Jun 2018 13:04
26 August 2017 - 07:31

T.Perkins

ENLISTED INFANTRY

16

OFFLINE

20 Jun 2018 20:45
26 August 2017 - 02:24

Diamond-Dog

LEADER

83

OFFLINE

Yesterday, 18:30
26 August 2017 - 00:11

Thehelloguy

ENLISTED INFANTRY

237

OFFLINE

Yesterday, 19:32
25 August 2017 - 21:24
Powered by [HQ] Raffles System 2.1.4 © 2018 InvisionHQ
Completed Raffle: D9 PRIZE - Arma 3 DLC Bundle #2 (1 copy)